Ben and Tom Birchall recorded another winning double when they contested the third round of the FIM F2 Sidecar World Trophy in Hungary at the weekend.

The Mansfield brothers were fastest in their class and set off in the 10 lap sprint race on Saturday to take the lead, mixing it with the bigger engine machines throughout the race. Their consistency was rewarded with a win in the F2 World Trophy and a fantastic fourth place overall.

Sunday Gold Race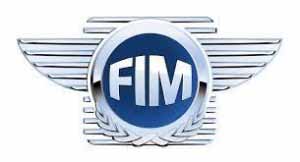 In the 15 lap Gold race on Sunday the Mitchells of Mansfield supported pair soon overhauled Roscher/Burkard and gave chase to Streuer/Koerts, the two teams running side by side for a while before Ben and Tom finally made their move stick; they then caught John Holden to move into fifth place overall, well ahead of their nearest rival in their own class.
The Mansfield brothers began their chase to catch the riders ahead and were almost on them when the red flag brought proceedings to a halt. As the race had gone to two thirds distance a result was called at 10 laps distance giving the Birchalls the win once again and fifth place overall.

Ben said: "We had some battle with Streuer and Holden and we are really happy with the result. It's been an exhausting few weeks as since we returned from the Isle of Man in June we have recorded over 1000 racing miles and a three and a half thousand mile round trip to Croatia and Hungary!"
Having won all five races in the three rounds so far, Ben and Tom Birchall have a commanding lead in the F2 World Trophy with a score of 125 points with the next round at Assen in Holland on August 7.
Meanwhile the Birchalls return to domestic action where they contest a round of the British championship that takes place at Snetterton in Norfolk on July 10 after which they set off to the Isle of Man for the Southern 100 races which start the next day and run from July 11-14.