Mitchells of Mansfield backed Birchall Racing had a weekend of mixed fortunes at the fourth round of the 2018 FIM Sidecar World Championship. Plagued by an electrical issue throughout the event, the Birchalls were able to salvage a valuable third place on Saturday's Sprint Race but were unfortunately forced to retire from Sunday's Gold Race.
Warm temperatures and clear skies greeted the teams as they arrived at the Pannonia Ring, Hungary for round four – the back-to-back rounds provided a real test for the riders and passengers as the championship reached its halfway stage.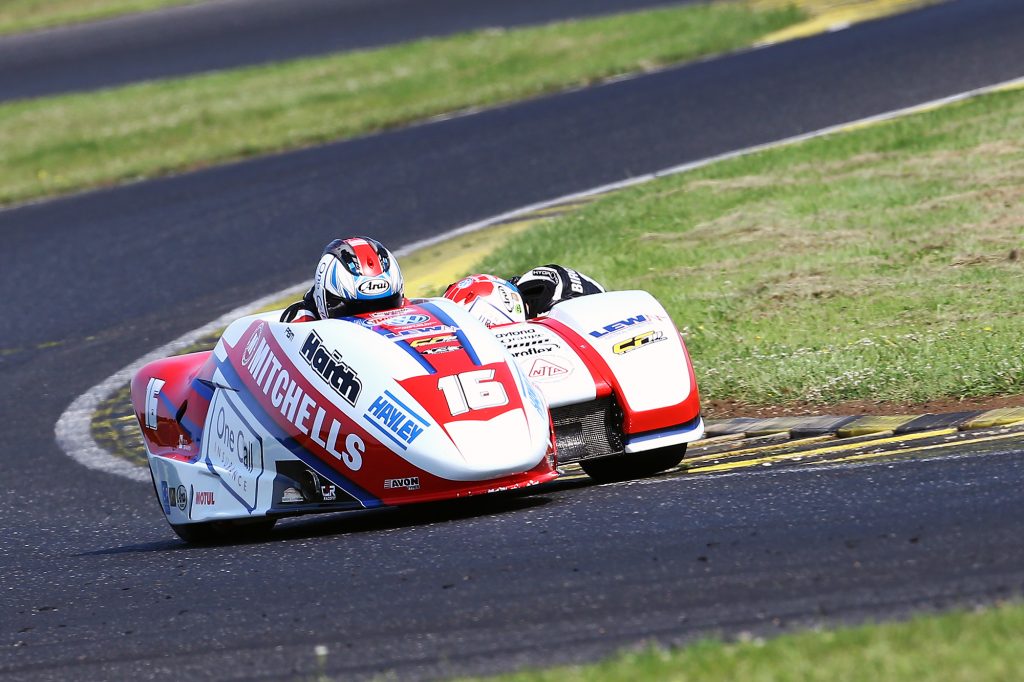 Following a successful free practice, the Birchalls showed their intentions for the weekend by claiming pole position in Saturday's qualifying session. Times were very tight between the top-three teams however and the Sprint Race looked set to be a closely-fought race.
Setting off full of confidence and hoping to carry the momentum that took the outfit to Gold Race victory just one week previously at the Sachsenring, rider Ben Birchall soon became aware the outfit was lacking the top speed necessary to fight for the win. Putting in a superb ride, Ben did his best to maintain his pace on the challenging Hungarian circuit and ultimately placed third, netting the team valuable championship points.
Working into the small hours overnight, Birchall Racing did their best to source and remedy the fault. Hopeful that the issue was fixed, the Mansfield based brothers made morning warm-up but when it came time to start their engine for Sunday's Gold Race, the motor refused to fire. With the whole team again coming together to fix the problem the boys managed to get out in time to make the grid.
As the lights went out to mark the start of Sunday's race, Ben and Tom got off the line well and had soon made their way into second place – the outfit seemingly performing perfectly. Unfortunately, on lap three the technical issue again reared its head and the LCR outfit cut out, spelling the end of the race for the team.
Taking positives from the tough weekend, and after finding the source of the technical issue, Ben and Tom will now regroup and look forward to the next round of the world championship at Assen in mid-August.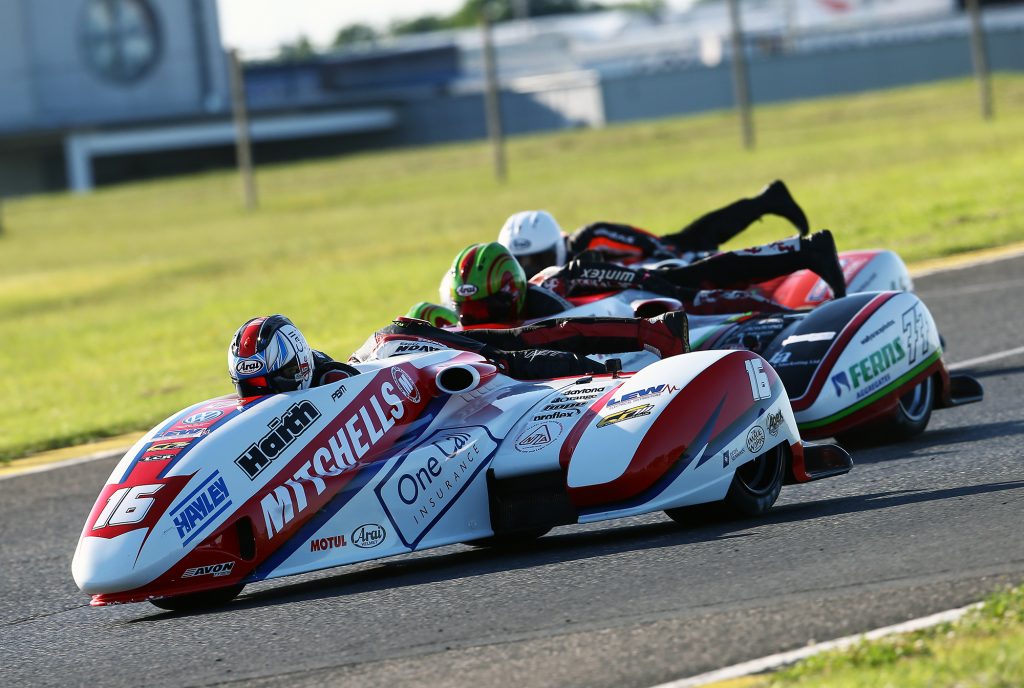 Ben Birchall: "I am really disappointed, but they are the highs and lows of racing. All in all, we have been lucky in recent years with a relatively trouble-free run for a long time. Unfortunately, this year we have had a couple of niggles that have hampered our progress in the defence of our world title. On the plus-side, we now know what the issue is and we have shown we have the pace to take wins when everything is going right. We'll go home now and make some repairs to hopefully fix the issue once and for all. We'll take the outfit out at the next round of the BSB championship at Brands Hatch to test things and hopefully will be rewarded with a good run out."
Tom Birchall: "It's always tough to come away from a meeting knowing you had the pace to take the win but weren't able to do so – it's genuinely disappointing. What makes it worse was all the hard work put in by the team overnight and we weren't able to reward them with a good result on the Sunday. There are still plenty of points left in the championship to earn though, so we'll get everything sorted and be back ready to take the fight to the others at the next world round at Assen."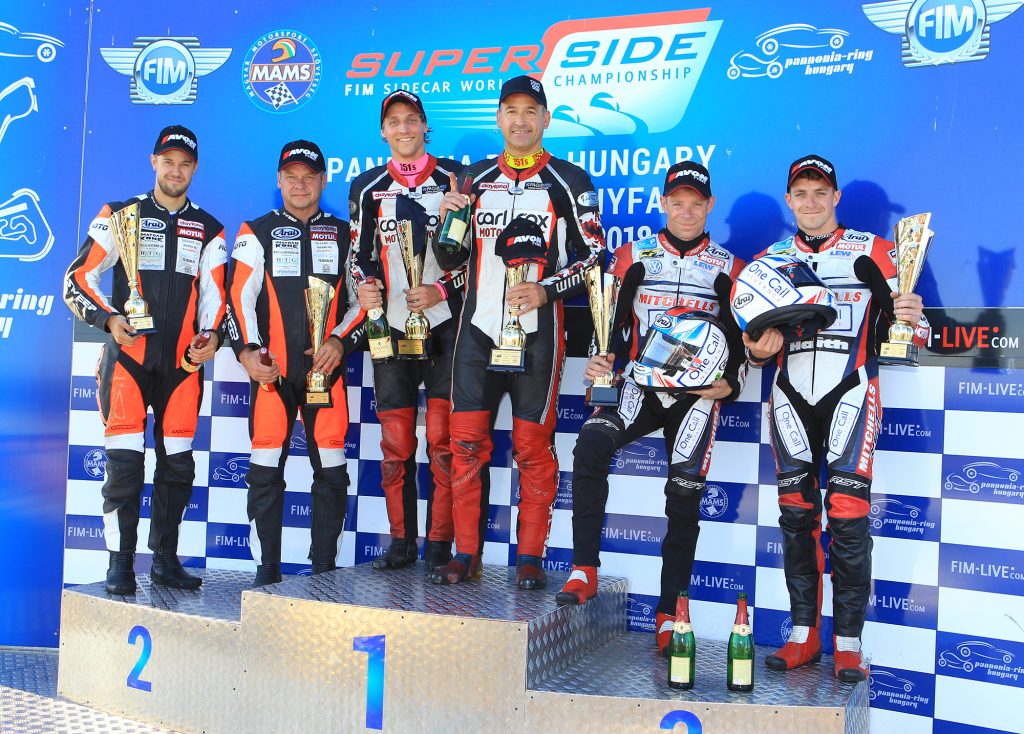 Results – 2018 FIM Sidecar World Championship – Round 4, Pannonia Ring, Hungary
Sprint Race – 9 laps
1. Reeves/Wilkes, Adolf RS Yamaha, 18:02.933
2. Päivärinta/Vervainen, LCR Honda, 18:06.678 +3.745
3. Birchall/Birchall, LCR Yamaha, 18:07.891 +4.958
Photo credit: Mark Walters