As the FIM World Sidecar Championship rolls into Holland for the first time this season, the world famous Assen Circuit awaits for Ben and Tom Birchall.

Familiar surroundings
Fresh from their heroics at Mallory Park, Ben and Tom are on their European travels once again as they return to the FIM fold.
The Assen TT circuit is a familiar hunting ground for team Mansfield and it's a circuit where they have seen plenty of success! Several good points hauls have been secured by the brothers at Assen in recent years and it's a circuit that is remembered fondly but also with sadness.
Long time followers of the Birchalls will remember this as the first circuit the brothers raced on following Ben's hand injury in the 2014 TT (a race in which the Brothers came second)
Another point to remember is that Assen is also the circuit where we tragically lost German sidecar passenger Sandor Pohl almost 3 years ago to the day.
As we look forward to this weekends racing however,  team Mansfield are in a great place at the head of the points classification in the Sidecar F2 World Trophy. You wouldn't bet against Ben and Tom securing another brace of class wins at this most famous and entertaining Circuit.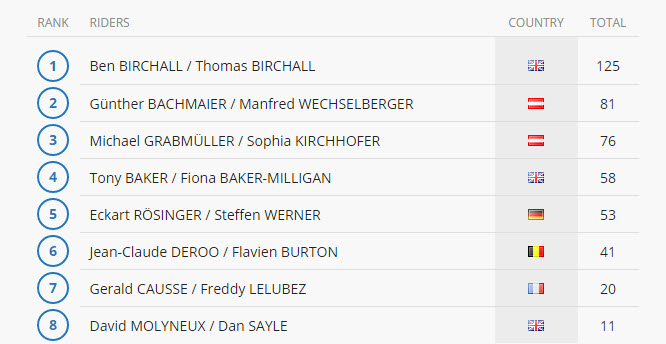 The Cathedral Circuit
The current track was built in 1955 and is known as the TT Circuit Assen, it's the home of the world famous Dutch TT race and popularly referred to as "The Cathedral" by fans of motorcycle racing.
The Circuit boasts a 100,000 capacity that includes 60,000 seats! World Superbikes has been a regular event on the Assen calendar since it's first appearance there in 1992.
It's a technical circuit with tight bends and fast straights, making it popular with riders and spectators alike. There have been a lot of changes in the past few years at Assen, the track has been shortened to 2.83 miles and a reported 83 million euro investment has improved facilities at Assen for all visitors.
What to expect from the weekends weather
All the talk leading up to the race weekend is of the wet conditions that possibly lie ahead in Holland. Saturday morning has the highest chance of seeing rain but with temperatures in the low twenties Celsius hopefully any rain that does fall won't affect the racing too badly.